Camphill Häggatorp

Click on each image to view more images.









Camphill Häggatorp, starting 2003 strive to establish a workplace were the aim is to create an active-natural living and working situation involving people with special needs. Essential is to support and assist the person with special needs own personal development by creating an atmosphere of common ground with so called normal people. Co-workers work side by side in the workshops and an important part in this endeavour is that the cultural aspect of life is integrated in the weekly rhythm but also involving the celebration of the annual festivities in order to strengthen and harmonising life in general.
Camphill is based on the anthroposophical teachings of Rudolf Steiner and the name given to the Movement founded by Dr Karl König, a Viennese paediatrician, who, along with some other people committed themselves to work with children with special needs. The first place was established in 1939 at Camphill Estate near Aberdeen, Scotland.

Work life
The factual achievements of ones work is very much dependent on how it can be used by others. In this sense, it is the dedication and respect for its practical application which makes it valuable. Each product has had a process that involves many from the community both co workers and people with special needs. The result of each product is a reflection of that process of working together. To make it possible to establish workshops which people can identify themselves with and be proud of is the road to integration and to be part of this process leads to responsibility in ones own sphere of possibilities. At the moment, we are in the process of developing our future workshops, which we want partly to be placed outside the estate of Häggatorp. At the same time, we also want to make Häggatorp estate available for other anthroposophical or similar enterprises. We have a small vegetable garden and two horses including in our workshops. Some work is also carried out in the forest but we spend time renovating buildings and improving the garden on the estate.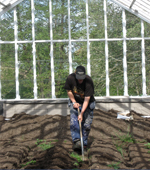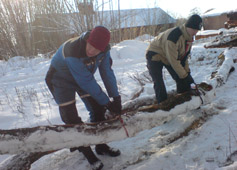 Cultural life
Every individual has the possibility to create, both in small or in grand style, and to be creative is very much the essence of being human. This creative-active potential can only develop out of the vast resource of free expressiveness that earthly life gives. At the same time, restrains comes from many external and internal factors but with the element of art, an essential tool to colour daily lives with creative forces is possible to appear. At Häggatorp, we have regular musical events and eurythmy in our weekly schedule but would also like to incorporate other forms of art.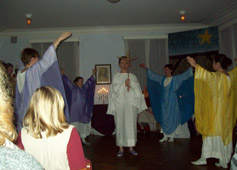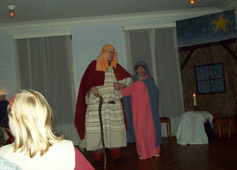 Social life
To relate to persons with special needs as they were patients or children hinder the process of becoming participatory and responsible in many social contexts. In this realm, it is of importance to decrease the difference between the so called normal person and the person with special needs. It means also to pay attention to how to express mutuality. At the same time, in the same spirit of understanding of each persons destiny, there is also a need for guidance grounded from ideal truthfully carried. To find a balance in this task is a difficult and sometimes an overwhelming task. Time for genuine talks and moments of joy are a necessary combination for a healthy social life but also clear rules based on human warmth.
Region
Camphill Häggatorp is an old estate with three buildings, one for future workshops and storing and the other two for living. The estate is two ha. Largely covered by a park-like garden. It is placed just outside the village of Vedum, with a population of around two thousand people with a bank, a few shops, post, train station, et cetera. It takes one hour and twenty minutes to travel to Gothenburg, the centre of the West coast of Sweden. Activities in the nearby town of Herrljunga and Vara situated ten kilometres away from Vedum are reached by regular bus and train services.
Camphill Häggatorp is also part of a circle of other anthroposophical enterprises in the area where there is a Waldorfschool, Linnéskolan, and Annagården, situated in Alingsås with altogether 50 children. Just outside Alingsås there is one bio-dynamic farm and outside Vedum itself, a bio-dynamic beekeeper is situated. Just north of Göteborg a anthroposophical home for five adults with special needs and a school for children with special needs which started 15 years ago - the only existing Waldorfschool for children with special needs in western Sweden.
Background
Rudolf Steiner (1864 – 1925) founded the anthroposophical movement together with a large number of co workers out of the theosophical society at the beginning of the 19th century by developing a method of reasoning and practices beyond a materialistic approach by revealing a coherent spiritual approach based on European path of spirituality and the core of Christianity. After completing his studies he worked compiling the scientific work of Goethe whom became a great inspiration for his future life. During his many lecture tours in 1925 he held twelve lectures in Dornach which has been a source of inspiration for anthroposphical enterprises working with people with special needs. One person whom became inspired with this series of lectures and many others of Steiners work was Karl König (1902 – 1966) whom early in his life came in contact with Ita Wegman, a previous friend and co worker of Steiner, and whom activities made it possible for König to start the work with persons with special need in Aberdeen 1939.
---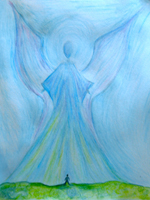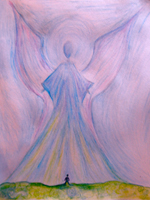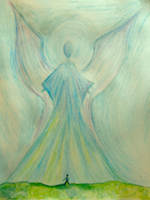 Camphill Häggatorp is also part of Svenska Vård, a branch organisation for private entrepreneurs, facilitating care, rehabilitation and education for persons in of special care.